Altcoin news
I invite anyone from altcoin teams or communities to post any news and updates from your coin here. Articles are reviewed upon publishing.
Category: Altcoin news
Published: Thursday, 25 March 2021
Written by NFT hunter
Eearly adopters can nowclaim a mysterious Polkamon egg.
How it works:
Visit polkamon.com/claim-egg and connect your Ethereum wallet to our website.
One day before our Polkastarter IDO, 100 lucky participants will receive a mysterious Polkamon egg as an NFT. Only time will tell what's inside, but it could be a rare little monster waiting for you to be collected.
 Another 90 participants will receive an ultra-rare 'Moonrock Capital x Morningstar Ventures' Silver Baby Dragon as an NFT. This particular NFT will have an additional utility, such as granting you access to our Polkastarter IDO, which is taking place soon.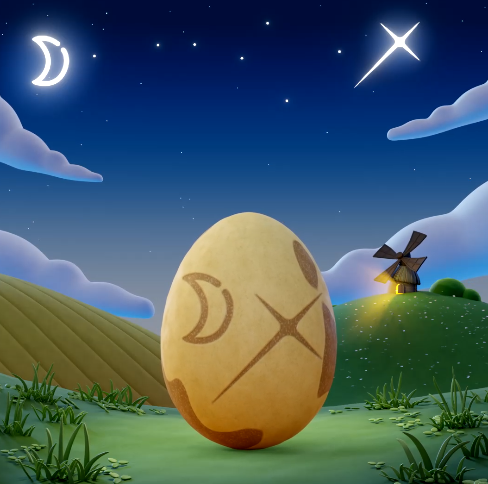 To reduce fees, the egg will be virtually attached to your Ethereum address and not minted as a real NFT.
Cost in fees now are about $11.50.
https://polkamon.com/claim-egg/
Polkamon is launching in March 2021 🚀
Category: Altcoin news
Published: Wednesday, 24 March 2021
Written by Altcoin
BREW soon to be traded on centralized exchange
This is something I have been looking forward to, since I prefer trading by charts and marketmaking above trading into liquidity in onchain DEX, which is a slower progess.
Bitmart confirmed with an announcement on twitter: @BitMartExchange/status/1374781435429711873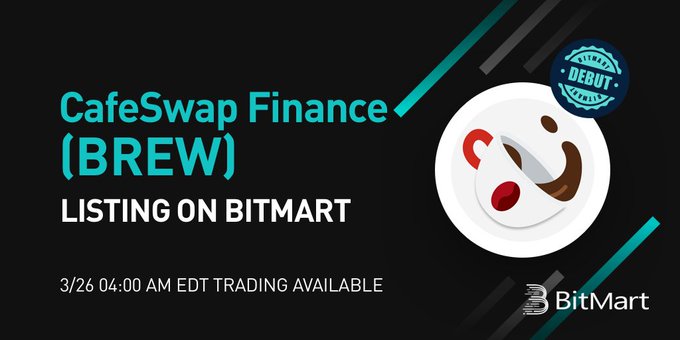 Sign up to Bitmart with my link: https://www.bitmart.com/en?r=PnQ7Th
It would mean a lot to me if you do!
If you want to buy cheap BREW upfront the listing NOW is the time to do it, on Cafeswap's own DEX:
NB: To be able to use the dex you need BNB for the network fees, which can be bought at exchanges like binance.com, kucoin.com, hotbit.io, mxc.com mandala.exchange. Of course, Bitmart.com also have BNB! 
Disclaimer: This article are in no way meant to be financial advice, and although yieldfarming may be lucrative there are also risks involved. 
Category: Altcoin news
Published: Saturday, 20 March 2021
Written by nobody
Cryptoz is rare and unique NFT collectibles, a trade game built on scarcity and rarity on BSC blockchain.
The work on Cryptoz NFTs begun back in 2017, inspired to bring together the best of Cryptopunks and Cryptokitties into one. It is built on ERC-721 Non-fungible Token specs, with no backdoors or offswitch, and is as such a long term game for years to come. There is a maximum of 5000 mintable card types.
Read more: Collect rare and unique Cryptoz undead NFT cards
Category: Altcoin news
Published: Wednesday, 24 March 2021
Written by NFT hunter
Mooncats Success on Repeat?
Anyone involved in NFT's probably know about Mooncats at https://mooncatrescue.com/ and their tremendous rise in cost. 
Now they have escaped over to Binance Smart Chain, and they are named BMoonCats!
Will history repeat also with the BMoonCats, making your use of CPU to find cats a future profit?
Read more: Find Mooncats on BSC Chain
Category: Altcoin news
Published: Thursday, 18 March 2021
Written by nobody
BSC no better than ETH when TX count is high
The last hours transactions slowed down until it stopped up totally. No tokens are showing in Metamask wallet at the moment. 
Read more: Binance Smart Chain in trouble?